No images? Click here

Freight and Logistics industry news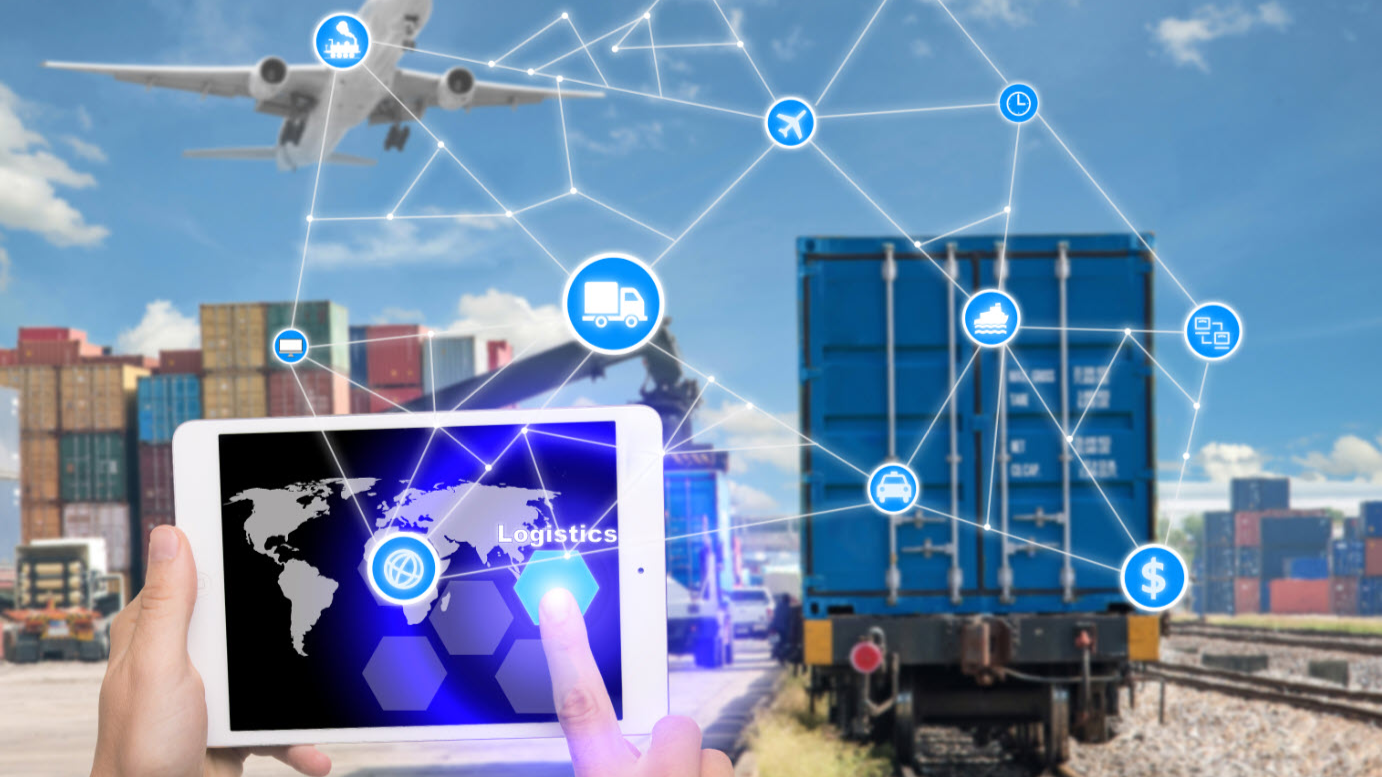 Track and Trace standards
Issue 1, April 2020
As we head into a new decade, there is increased focus on the challenges and opportunities for the Australian freight sector around digitalisation and the implementation of the National Freight and Supply Chain Strategy. 
We work together with industry to improve freight visibility in the logistics supply chain through the adoption of GS1 standards.
This newsletter will keep you up to date with the latest highlights, emerging trends and initiatives within the local and global Freight and Logistics communities together with training, events and resources.
Have you downloaded Australia's first National Freight & Supply Chain Strategy?
In collaboration with Industry, the Federal Government report outlines some key pillars to enhance Australia's supply chain capability, accompanied by a National Action Plan that will be reviewed every five years. 
One of the highlights relevant to GS1 is:
Critical Area 2: "Enable Improved Supply Chain efficiency"
Action 2.1 - Refers to GS1 global standards and specifically references the Austroads Supply Chain Visibility Report findings.
Transforming the Last Mile
How do GS1 standards transform the last mile? Read this whitepaper about emerging innovations and solutions in the challenging world of customer-centric logistics.
Austroads webinar
Investigating the Potential Benefits of Enhanced End to End Supply Chain Visibility
An overview of the tangible benefits to the Australian economy that efforts to improve supply chain visibility can bring.
Download webinar and presentation
Experience standards "in action" with the GS1 Discovery App
This App is not new anymore but it's still powerful, easy and interactive. 
Find out how consumers are driving today's omni-channel world with this simple, interactive and flexible web-based tool. Explore the app that is assisting users around the globe understand and explain how the power of standards are transforming the way we work and live. 
Experience standards in action
ALC Forum postponed until 28-29 November
Please be aware that the 2020 ALC Forum has been postponed and will now be on 28-29 November.
GS1 Australia is a proud sponsor and will also have a speaking slot.
VT Freight Express
To better reflect their business model, VicTAS Freight Express recently rebranded to VT Freight Express. To learn more about what this means, read this article from MHD Supply Chain.
How to guarantee a better mobility roll-out
In this article from Leopard Systems, the importance of partnering with an experienced mobility provider is outlined.
Scan4Transport project update
The Global Scan4Transport Working Group, led by GS1 Australia and GS1 Germany, is working on releasing some new Application Identifiers and Digital Link standards mid 2020 for encoding transport information into 2D symbols on Logistics Labels.  The new standards focuses on improving efficiency, interoperability and visibility across the transport process, particularly in last mile activities. 
The hands-free solution improving productivity and accuracy in warehousing
In today's eCommerce-driven world, a fast and accurate supply of goods is essential. See how wearable scanning is improving productivity and accuracy in warehouse distribution.
Re-cap on SmartFreight Breakfast Seminar
On February 25 our Alliance Partners SmartFreight and Zebra, with partner Microlistics, hosted a breakfast seminar: Warehouse Trends and Last Mile.
We heard from our speakers George Lianos (Zebra), James Kinniburgh (SmartFreight), Archival Garcia (Microlistics) and Michiel Ruighaver (GS1 Australia). They presented the latest trends, innovations and emerging best practices transforming the landscape of warehousing and last mile fulfilment.
We are going paperless
Effective January 2020, all GS1 Australia correspondence including invoices will be emailed to you, unless you choose to opt-out and receive traditional paper communications*.  
From June 2021 there will be a surcharge applied to all paper-based invoices to partially cover the cost of printing and postage. Should you wish to remain with paper-based communications you need to inform us by completing this online form.
If you are unable to complete the form, contact our Customer Experience team.
*Opting out would mean you receive your membership and services invoices by mail. Any other communications will continue to be emailed.
Training and events
GS1 Australia provides training for its members about the implementation of standards and services. 
Due the the current restrictions from the COVID-19 situation, all face-to-face GS1 training sessions have been cancelled until the end of November.  Stay tuned for updates and contact the training team if you have any further questions on 1300 BARCODE (1300 227 263).    
Need help?
Want to know more about the benefits of standards in Freight and Logistics?
Contact our Freight and Logistics team or phone 1300 227 263.
Join the mailing list
Did you receive this email as a forward and want to subscribe?
Enter your details to join the Freight and Logistics industry news mailing list.

CONFIDENTIALITY DISCLAIMER: The contents of this e-mail may be confidential or privileged and unless specifically stated are not to be regarded as a contractual offer or acceptance by GS1 Australia. If you are not the intended recipient, or if this email has been copied or sent to you in error, please advise the sender by return email, do not disclose the contents, and delete the message and any attachments from your system. GS1 disclaims liability for accuracy or completeness, and any opinions expressed are those of the author alone. GS1 may monitor communications. All rights reserved, third party rights acknowledged.
© 2020 GS1 Australia T 1300 BARCODE
GS1 Australia
8 Nexus Court
Mulgrave VIC 3170
1300 BARCODE
www.gs1au.org
If you wish to unsubscribe from this communications list, select the 'Preferences' link below and update your preference list.